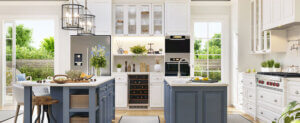 Annapolis Home Concierge provides trusted property care when you're not there.
We believe that every Homeowner deserves peace of mind in regard to their unoccupied property. Whether you are a seasonal resident, away on vacation, or simply away from your home for an extended period, our mission is to provide trusted property care when you're not there. We promise to watch over your house as if it were our own with our home concierge service. We are proud to service Annapolis and the surrounding areas, including but not limited to Arnold, Eastport, Edgewater, Severna Park, Severn, Cape St. Claire, Crofton, and Bowie
Trusted Property Care When You're Not There
---
Through bi-monthly and/or weekly visits we make sure your home is properly cared for in your absence. In addition to regularly checking and reporting on your home we also offer additional customized concierge services specific to your individual needs. Whether you are leaving for an extended period or returning from a stay away, Annapolis Home Concierge is here to provide peace of mind. Our goal is to make your life easier.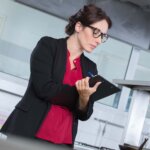 We are Accredited, Bonded, Insured, Background Checked, and Women Owned!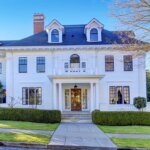 Prices vary based on type of property, square footage, and number of visits.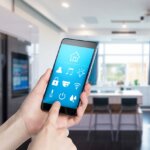 Trust, reliability, security, and peace of mind are the cornerstones of our service.
Latest Annapolis Home Concierge News
---
Understanding the Dangers of Mold in Your Home Understanding the dangers of mold in your home is important. Mold might seem like a minor nuisance, but its implications on our homes and health can be dire. This stealthy invader, often lurking behind walls, under carpets, and in other hidden areas, can pose significant threats when …
Leaving a home vacant for an extended period is not uncommon. Whether you're embarking on a long vacation, a work assignment abroad, or transitioning between homes, there are times when your home might sit unattended. While homeowners take precautions to ensure their property's safety during such absences, there's an often-overlooked aspect: the implications on insurance …
Annapolis Home Concierge co-founder Karen Morris is interviewed by NBC4 reporter Jackie Bensen about tips to protect your home when on vacation. Ready to enjoy a worry-free summer vacation? Reach out to Annapolis Home Concierge today to discuss how we can keep your home safe and well-maintained while you are traveling. Embark on your adventures …
Sign up for our Newsletter
We offer home visits on a weekly or bi-weekly basis. We can also customize a schedule that fits your needs. Sign up to learn more about our services.
All fields are required